The Galactic Cap has a very simple application and removal process. The condom is made up of polyurethane film (which is already used in condoms), and has an adhesive that has been pre-approved by the FDA for use on skin. It fits on the head of the penis, increasing sensitivity during sex.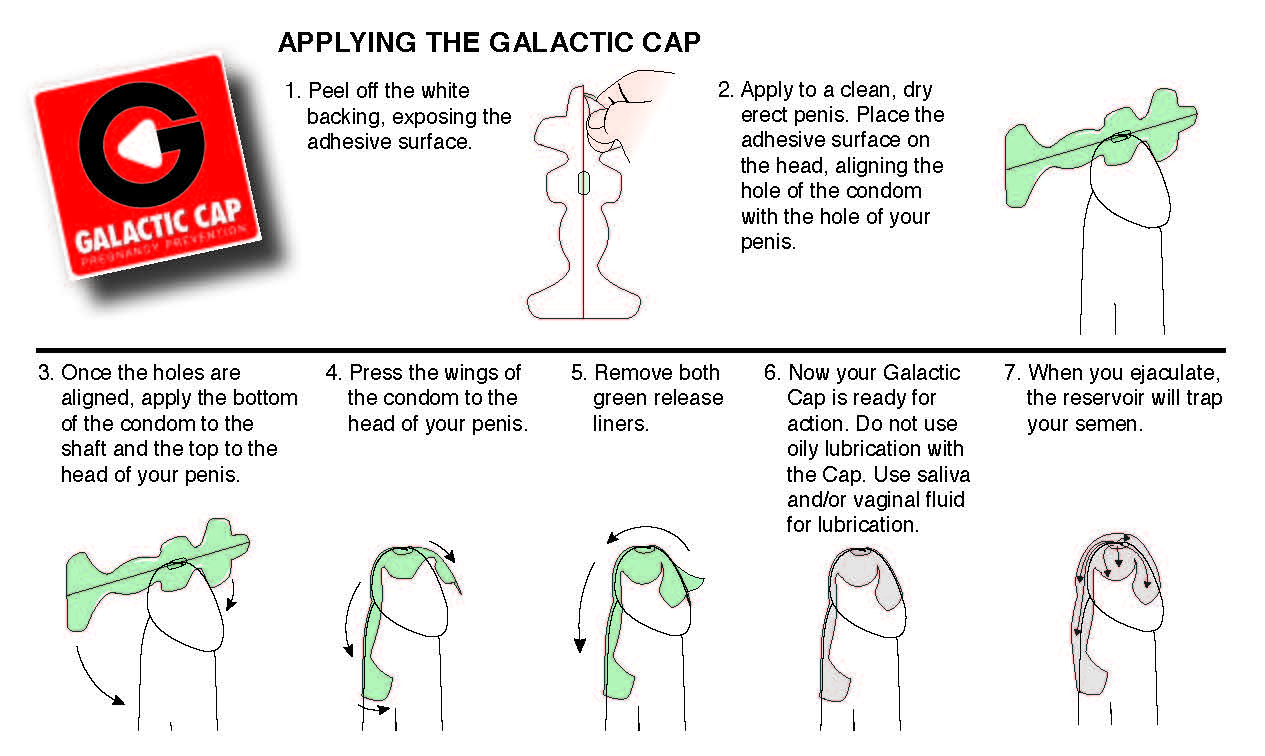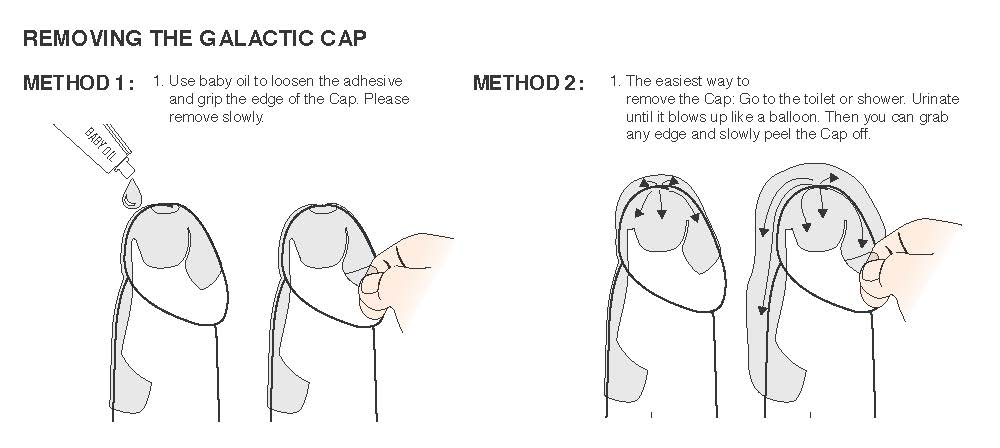 DISCLAIMER
This product is an experimental prototype and has not yet been tested by the U.S. Food and Drug Administration for use as a condom. Use at your own risk. It may not reduce the risk of transmitting HIV (AIDS) and/or STDs such as Gonorrhea, Human Papillomavirus (HPV) or Herpes. This product is not yet clinically tested or approved by the FDA as a contraceptive condom. The medical grade adhesive of this condom has been cleared for use on skin. Always check with your medical provider for full information. To avoid skin allergies we recommend doing a patch test on skin prior to use on the penis. If any sign of irritation, rash, swelling, discomfort or redness occurs discontinue use and/or contact your doctor.
By electing to use this prototype, you assume full responsibility for its use and understand that Powell Developmental Group Inc, the manufacturer and any third parties (collectively "we") cannot be held responsible for any damage or injury caused to you or your partner during use. Accordingly, you hereby release and agree to defend, indemnify and hold us harmless from any and all cost or damage arising out of or relating to the use of the Galactic Cap prototype.
Solving Traditional Problems
The Galactic Cap provides a solution to three traditional condom issues:
 Lack of sensitivity
 Covers the full penis
 Contraceptive failure rate of 15 – 18%
Our unique patented design makes the Galactic Cap the most innovative condom in centuries.
Unique Features and Benefits
Polyurethane film, which is already used in condoms
Adhesive pre-approved by the FDA for use on skin
Patented Design
Covers the tip of the penis, providing greater pleasure in use
Helps prevent unplanned pregnancies
Simple, easy-to-use design
Watertight seal