The Galactic Cap has a very simple application and removal process. The condom is made up of polyurethane film (which is already used in condoms), and has an adhesive that has been pre-approved by the FDA for use on skin. It fits on the head of the penis, increasing sensitivity during sex.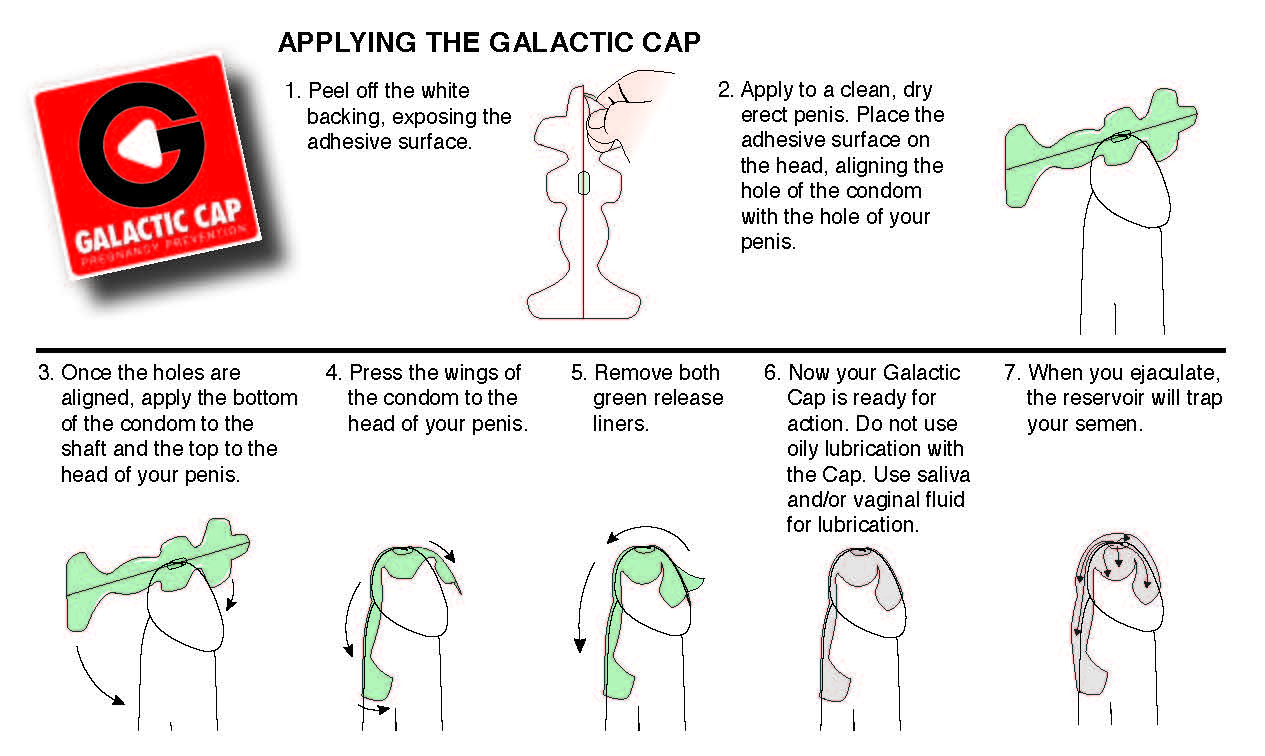 Solving Traditional Problems
The Galactic Cap provides a solution to three traditional condom issues:
 Lack of sensitivity
 Covers the full penis
 Contraceptive failure rate of 15 – 18%
Our unique patented design makes the Galactic Cap the most innovative condom in centuries.
Unique Features and Benefits
Polyurethane film, which is already used in condoms
Adhesive pre-approved by the FDA for use on skin
Patented Design
Covers the tip of the penis, providing greater pleasure in use
Prevents unplanned pregnancies
Simple, easy-to-use design
Watertight seal